print st. pete
Community
Letterpress
All are welcome here.
PRESERVE THE PAST.
MAKE SOMETHING NEW.
PRINT ST. PETE Community Letterpress offers community classes, rentable studio time, private parties, and original letterpress goods. We are located on border of St. Pete and Gulfport in sunny Florida. Our mission is to provide affordable, accessible letterpress education to our community as a way to preserve the craft while supporting a vibrant arts scene.
WORKSHOPS &
studio rental
We offer a variety of workshops including letterpress printing, book arts, block printing, hand lettering, and more! We also offer studio rental opportunities.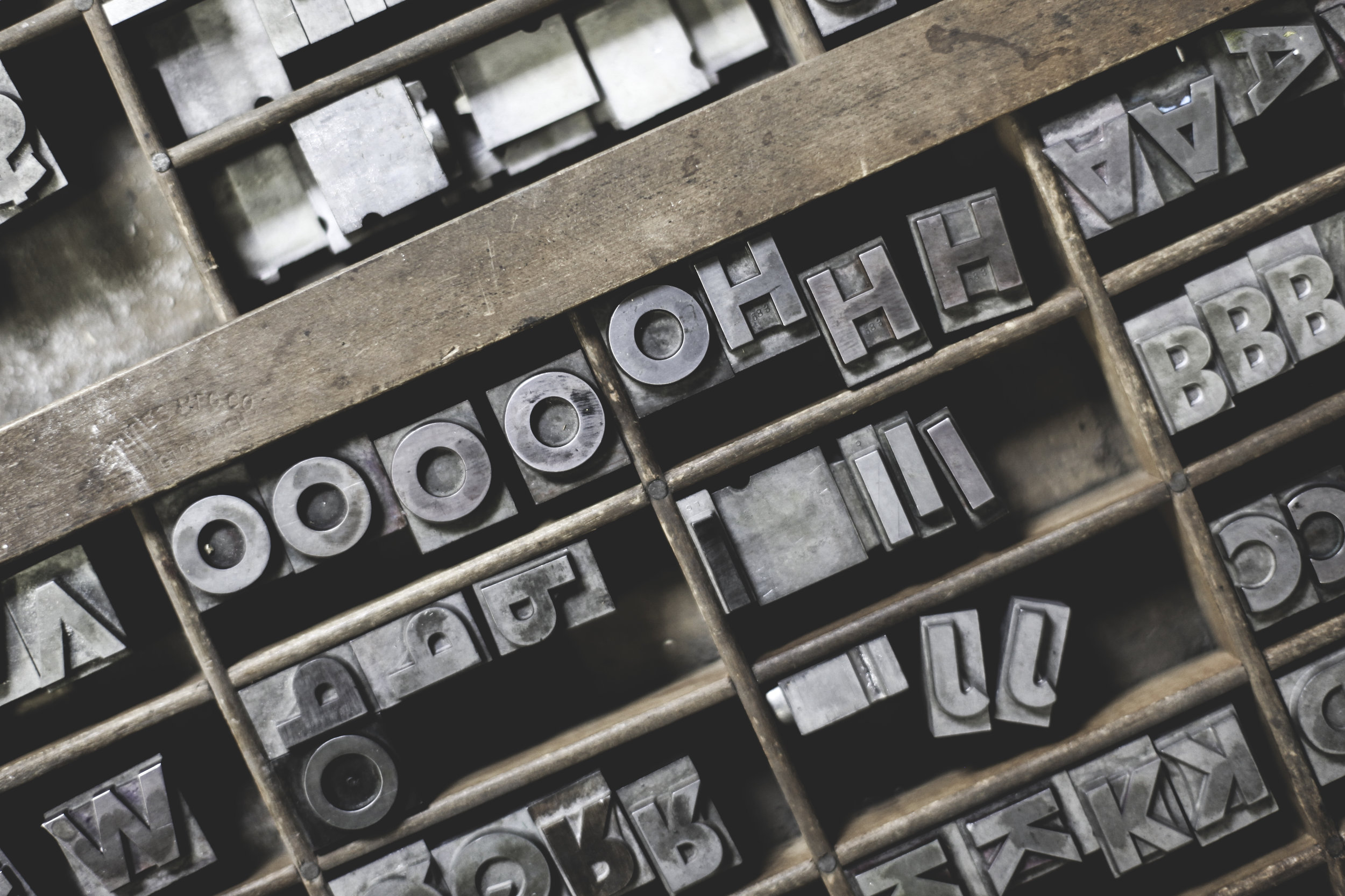 Our studio is equipped with two table top platen presses, a Challenge flatbed press, a Vandercook #3 proof press, and drawers upon drawers of lead type, wood type, and vintage cuts. Hours are currently by appointment.
Studio rental is $15/hr unassisted and $25/hr assisted. Please check out our calendar for upcoming workshops–we offer at least one every month.
We also host private parties and workshops for groups of 20 or less–perfect for holiday events, team building exercises, bridesmaid parties, and more. Inquire for rates.
With 30 years of combined experience as instructors, Bridget and Kaitlin moved into the studio in 2013 and began the Paper & Pints series, which includes live printing demos and visiting artists.
A strong passion for education and preservation motivated us to open our space to the community in the Spring of 2016.
We are also available for live printing pop-ups with our '66 flatbed GMC pick-up truck "Fancy White" at your business or event. Find us at Indie Flea & other community events around the Tampa Bay area.
about us
Meet Kaitlin Crockett & Bridget Elmer.
Kaitlin Crockett
Kaitlin Crockett is a writer, artist and letterpress printer. She is a Librarian at St. Petersburg College, and also teaches continuing studies at the Ringling College Letterpress & Book Arts Center. Kaitlin has studied letterpress and bookbinding at Florida State University, Asheville Bookworks, and Penland School of Crafts. She received her BA in Creative Writing from Florida State University, and a Masters in Library Science from the University of South Florida. She was Studio Assistant in the Letterpress and Book Arts Studio at Penland in the spring of 2013. She owns and operates Oma Darlin' Press.
Bridget Elmer
Bridget Elmer is an artist, bookmaker, and letterpress printer. She is currently the Letterpress and Book Arts Coordinator at Ringling College of Art and Design in Sarasota, FL. Bridget studied bookbinding, letterpress printing, printmaking, and artists' books at the Cooper Union, Center for Book Arts, Penland School of Crafts, Asheville BookWorks, and the California Rare Book School. She received her MFA in the Book Arts, as well as her MLIS, from the University of Alabama. She is a frequent instructor at Ox-Bow, Penland, The Press at Colorado College, and Ringling College of Art and Design. She co-owns The Southern Letterpress.